What Are the Benefits of OEM Chevy Parts?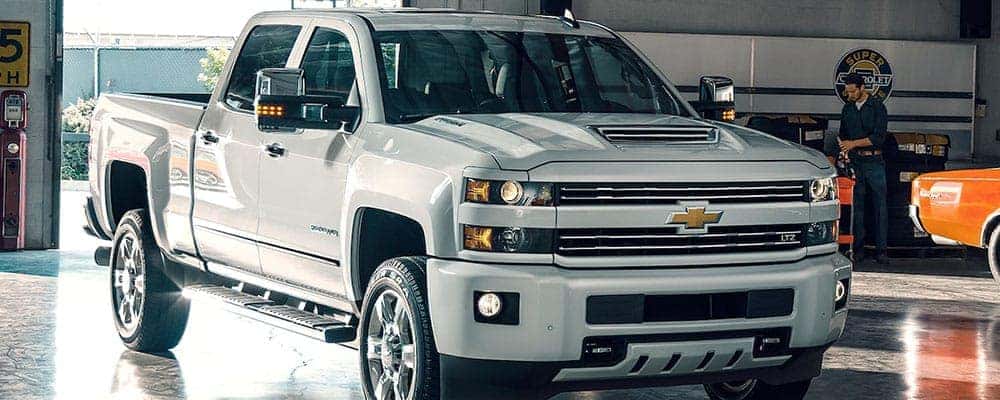 While Eielson Airforce Base drivers will find that OEM Chevy parts, Buick, and GMC OEM parts have slightly higher upfront costs than their off-brand counterparts, they are much more strenuously regulated, meaning they are more durable and will save you time and money in the long run. These advantages only scratch the surface, however. Read on with Chevrolet GMC Of Fairbanks to discover how you can save on GM, Chevrolet OEM parts, and truck mods and accessories today.
---
---
The Correct Part Every Time
OEM stands for Original Equipment Manufacturer. When you buy an OEM part for your vehicle, you're purchasing the very same part that it was built with. This guarantees that it's the right part for your vehicle. When you purchase an aftermarket part, you're taking a gamble on whether or not this part is the right edition and right size for your vehicle. Damage to the form or function of your vehicle done by aftermarket parts will more than wipe out any upfront savings.
Residual Value
When you try to save money by purchasing aftermarket parts in your car, you're actually diminishing the value of your ride. Aftermarket parts often require customization in order to fit, which hurts the value of your car when you are looking to sell or trade. Even if they do fit, you'll lose value, whereas OEM Chevy parts and GMC OEM parts don't affect resale value.
Warranty Coverage
Original Equipment Manufacturer parts come backed by warranty coverage, so if you ever receive a defective part, you can simply mail back the dud, and we'll promptly send you a fresh replacement. Whether you're looking for Chevrolet Impala OEM parts or Chevrolet Cruze OEM parts, GMC Sierra parts, or Buick Regal parts, you can expect a 1-year warranty with unlimited mileage. If you're replacing something as major as an engine or a transmission, the warranty increases to 36-months.
Order Parts Through Chevrolet GMC Of Fairbanks Today
Whether you're in need of OEM chevy parts, GMC OEM parts, or Buick parts, Chevrolet GMC Of Fairbanks offers North Pole and Fort Wainwright drivers a comprehensive selection. Reach out to our parts department for details, and while you're here, be sure to check out our rotating parts specials to see if you can save on what you're looking for.
Related Posts from Chevrolet GMC Of Fairbanks
The GMC Canyon is a midsize pickup truck that has the necessary power and premium features to get you around North Pole and beyond. Trim levels for the 2022 GMC Canyon start at $26,800 and come in 3 different trims that Fort Wainwright drivers can select from when visiting Chevrolet GMC Of Fairbanks. Find out more about GMC Canyon…

Looking for a family-friendly sedan in North Pole that meets your driving needs and then some? When it comes to car shopping, matching for personality fit is equally as important as hard, cold specs. It's with that in mind that we offer the following exposé of 2022 Chevy Malibu colors. Whether you're looking for information on…

This first-ever all-electric 2024 Chevrolet Silverado EV will be the first of its kind and sure to impress! The electric truck power, electric Silverado range, and electric Silverado horsepower are all unique aspects of the 2024 Chevrolet Silverado EV that make it one of the most anticipated pickup trucks in the market. At Chevrolet GMC Of Fairbanks, we're…