Who Founded Chevrolet?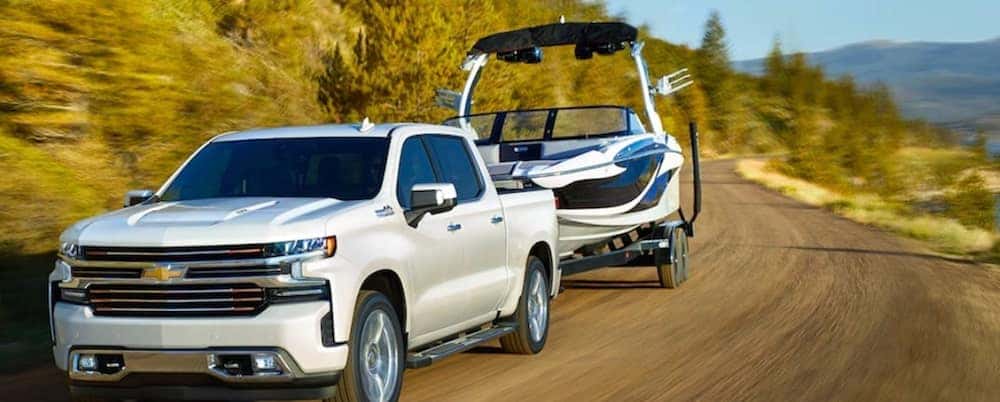 The Chevrolet Motor Car Company was founded on November 3, 1911 in Detroit. It was co-founded by Louis Chevrolet, a Swiss race car driver and automotive engineer, and William C. Durant, the ousted founder of General Motors.
Chevrolet is one of the most popular and recognizable automotive brands in the United States, but it's surprising that not many North Pole-area drivers know much at all about the history of this storied automaker. Learn more Chevy history at Chevrolet GMC Of Fairbanks.
When Was Chevrolet Founded?
So, now you know: Louis Chevrolet and William Durant founded Chevy in 1911. However, it's interesting to note that in 1918 Durant used the company to engineer a reverse merger with GM, which allowed him to reclaim his position as GM's president. But his takeover didn't last long. In 1919 he was ousted again, and the new president, Alfred Sloan, chose the Chevrolet brand to be the volume leader in the GM family. Promoting "a car for every purse and every purpose," Chevrolet overtook Ford as the best selling car in the U.S. by 1929.
Where Was the First Chevrolet Factory?
At the corner of Wilcox and Kearsley Street in Flint, Michigan, across the street from Kettering University. The location is now known as "Chevy Commons."
What Was the First Chevy Model Produced?
The Series C Classic Six, designed by Etienne Planche following specs drawn up by Louis Chevrolet. The first production model of the Series C Classic Six was unveiled at the 1913 New York Auto Show.
Where Does the Chevy Logo Come From?
The Chevrolet bowtie emblem was first used in 1914 on the H Series Baby Grand and Royal Mail models, and also on the Light Six L Series model. The origin of the logo is the subject of debate. Some say that William C. Durant got the design from wallpaper he saw in a French hotel room, others say that it was based on the logo of the Coalettes coal company, while still others claim that the logo is a stylized version of the Swiss cross, a tribute to the Swiss heritage of Louis Chevrolet. Wherever it came from, the Chevy bow-tie logo is now a classic American icon.
Experience the Living History of Chevrolet at Chevrolet GMC Of Fairbanks
Chevy's "a car for every purse and every purpose" maxim is as true today as it was in 1919. Whether you're shopping for a smart efficient compact like the Chevy Cruze, the competitive SUV like the Trax, or a rugged pickup truck like the Silverado, there's a Chevy model that will suit your lifestyle and your budget. Explore our new Chevy inventory to find the model that best fits your needs. When you're ready to become a part of Chevrolet history, contact us or schedule a test drive today.
---
Recent Posts from Chevrolet GMC Of Fairbanks