How to Remove Ice from Driveway without Salt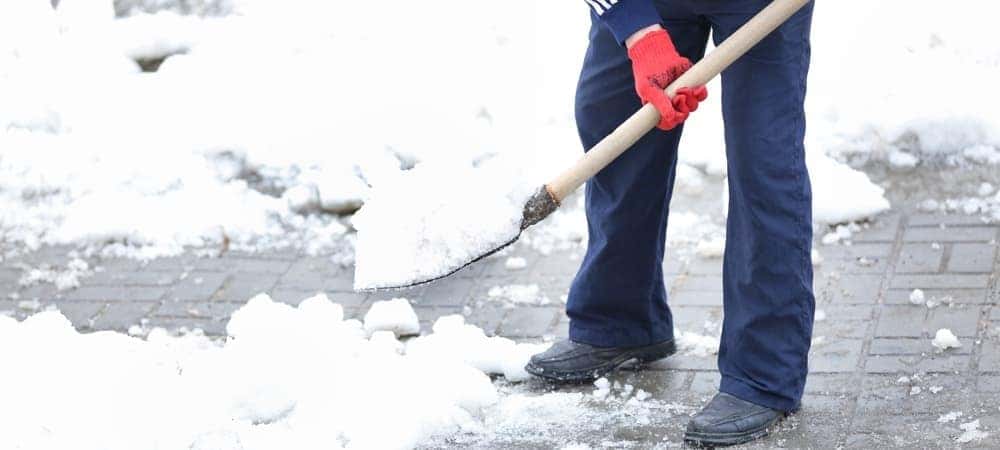 Drivers from North Pole to Fort Wainwright are used to driving in snow and ice. While you might find salt on the roadways or driveways when traveling around Alaska, you shouldn't buy salt for your driveway. Road salt melts ice when temperatures are in the 20s. Since temperatures frequently dip below the 20s, Fairbanks drivers can't expect road salt to be effective. Find out how to remove ice from your driveway without salt at Chevrolet Buick GMC of Fairbanks.
What is Deicing?
Deicing is the process of removing snow from the pavement when it freezes. A standard method of deicing is spreading rock salt, but it has some undesirable side effects like killing plants and grass in the vicinity, as well as causing problems with over salination of local lakes and rivers.
How to Melt Ice on the Driveway Without Salt
Whether you're worried about your grass staying healthy during the spring months or keeping your local waters healthy, we have innovative alternatives to using salt for deicing:
Hot Water – If the ice is thick and won't come off, boil a large pot of hot water and apply it to the chunk of ice, making sure to sweep the water off the surface so that it doesn't get cold and freeze on the driveway.
Potassium Chloride – As long as the temperature is above 15 degrees Fahrenheit, potassium chloride is a great alternative to rock salt, and it won't kill your grass and other plants.
Sand – Sand doesn't melt ice, but it offers extra traction for your wheels on slippery surfaces like ice.
Shovel with Aluminum Edge Strip – When buying snow shovels, make sure you buy a shovel with a sharp aluminum edge strip on the end of the shovel scoop. This metal strip is used to break up and remove ice from your driveway.
Find Your Next Vehicle at Chevrolet Buick GMC of Fairbanks
If you're looking for an AWD vehicle that can handle the snow, ice, and cold of winters in Eielson Air Force Base, then come to Chevrolet Buick GMC of Fairbanks. We have a great selection of new vehicle specials going on! Contact us to learn more about how to melt ice on the driveway without salt, Alaskan driving tips and tricks, or for things to do like checking out the Northern Lights.