How to Remove Ice from Driveway without Salt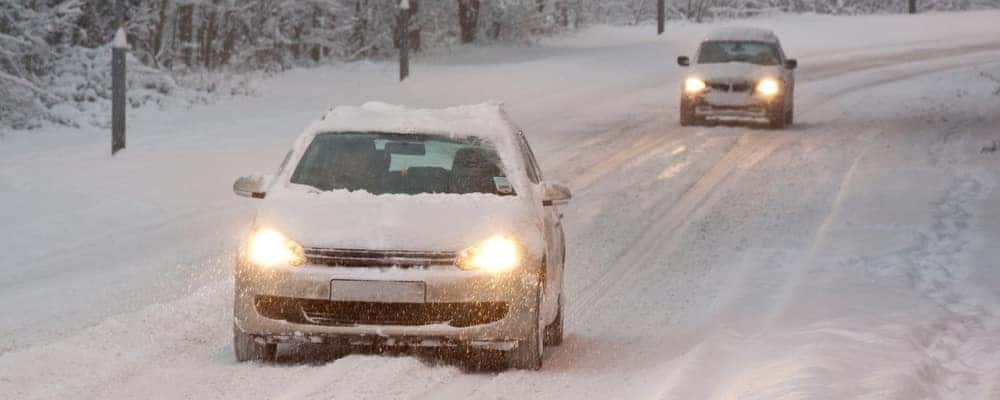 Drivers from North Pole to Anchorage aren't newcomers to snow or ice. Although you may find salt on the roadways or driveways when traveling around Alaska, it may not be the best idea to purchase salt for your driveway. Why? Road salt melts ice when temperatures are in the 20s. But when temperatures dip below the 20s – as they frequently do in The Last Frontier – Fairbanks drivers can't expect road salt to be effective. So, find out how to remove ice from your driveway without salt at Chevrolet Buick GMC of Fairbanks.
What is Deicing?
Deicing is the process of removing snow from pavement when it freezes. One common method for deicing is spreading rock salt, but it comes with some undesirable side effects, such as killing plants and grass in the vicinity and causing problems with over salination of local lakes and rivers.
Deicing Alternatives: Removing Ice without Salt
Whether you're concerned about keeping your grass healthy for those few spring months or keeping your local waters healthy, here are some innovative alternatives to using salt for deicing:
Potassium Chloride – As long as the temperature is above 15 degrees Fahrenheit, potassium chloride is a good alternative to rock salt, and it won't kill your grass and other plants.
Shovel with Aluminum Edge Strip – When shopping for snow shovels, it's important to make sure you buy a shovel with a sharp aluminum edge strip on the end of the shovel scoop. This metal strip can be used to break up ice and remove it from your driveway.
Sand – While sand doesn't melt ice, it offers extra traction for your wheels on slippery surfaces like ice.
Hot Water – If the ice is thick and won't come off, boil a large pot of hot water and apply it to the chunk of ice, making sure to sweep the water off the surface so that it doesn't get cold and freeze on the driveway.
Buy Your Favorite Winter Car Near North Pole at Chevrolet Buick GMC of Fairbanks!
If you're looking for an AWD vehicle that can handle the snow, ice, and cold of winters in North Pole, then come to Chevrolet Buick GMC of Fairbanks. Here, we have a number of new vehicle specials going on right now! Contact us to learn more about Alaskan driving tips and tricks, or for things to do like checking out the Northern Lights.
---
Related Posts from Chevrolet Buick GMC of Fairbanks
Winter months can wreak havoc on your vehicle, including salting driveways to avoiding potholes. Cold weather can make it difficult to start your vehicle in the morning. A car that runs properly allows you can get to work, run errands, and just maintain normalcy in your life when the North Pole weather is chilly. If your…

Whether you choose to rotate your tires yourself or you choose to take your vehicle to our service center, tire rotation is a vital maintenance step you shouldn't miss. In rotating your tires regularly, you'll see better traction and performance on those sometimes slippery Fairbanks roads. Learn more about tire rotation with the experts at…

Drivers from North Pole to Anchorage aren't newcomers to snow or ice. Although you may find salt on the roadways or driveways when traveling around Alaska, it may not be the best idea to purchase salt for your driveway. Why? Road salt melts ice when temperatures are in the 20s. But when temperatures dip below the 20s…